A Sunny Day in Glasgow sortira le 19 octobre prochain son nouvel album, Autumn Again, en téléchargement gratuit sur son site messieurs dames. Pour les fans l'album sera tout de même pressé à 500 exemplaires. Il va falloir vous battre.
La tracklist :
1. Autumn, again
2. Fall in love
3. Petition to refrain from repetition
4. Sigh, inhibitionist (Come all day with me)
5. Moments on the lawn
6. Drink drank drunk
7. Violet Mary haunts me OR Loss of forgetfulness on Renfrew Street
8. How does somebody say when they like you?
9. Calling it love isn't love (Don't fall in love)
10. This assclown eats ambien OR Nobody likes you (No Art)
11. 100/0 (Snowdays forever)
[audio:http://asunnydayinglasgow.com/asdg/music/Drinkdrankdrunk.mp3]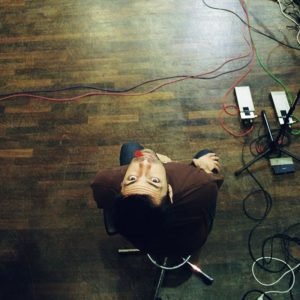 cultive ici son addiction à la musique (dans un spectre assez vaste allant de la noise au post-hardcore, en passant par l'ambient, la cold-wave, l'indie pop et les musiques expérimentales et improvisées) ainsi qu'au web et aux nouvelles technologies, également intéressé par le cinéma et la photographie (on ne peut pas tout faire). Guitariste & shoegazer à ses heures perdues (ou ce qu'il en reste).