Jacques-Olivier LEROY vous propose d'aller farfouiller dans ses cartons des années lycée (1982/1985) pour y retrouver quelques traces de sa fixette d'alors pour the Lords of the New Church, d'autant qu'on vient de fêter il y a peu le 30ème anniversaire de la disparition de Stiv Bators (décédé le 3 juin 1990 à Paris, suite à une rencontre accidentelle avec une 2CV…). En complément de l'article d'Axel Brémond sur The Whores of Babylon dans ces même pages.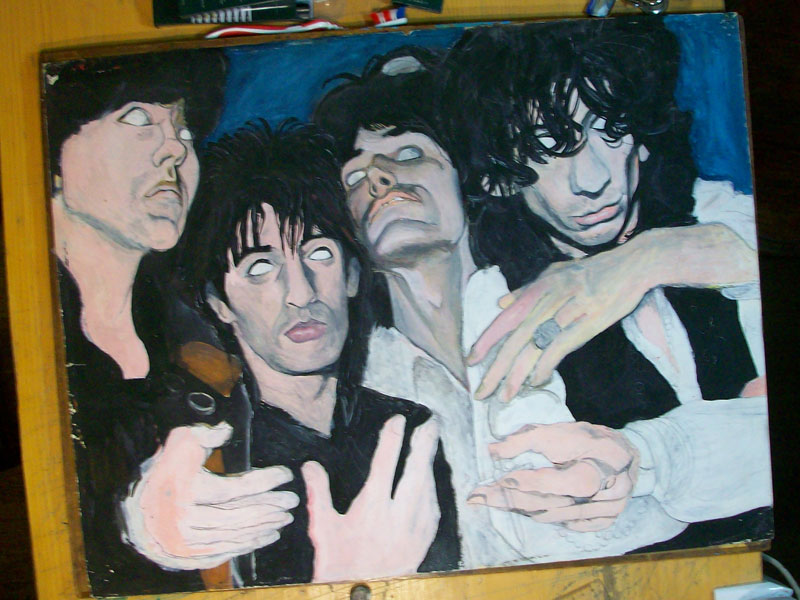 THE LORDS OF THE NEW CHURCH (GOUACHE AU FORMAT RAISIN INACHEVÉE DE JACQUES-OLIVIER LEROY © 1985)

Illustrateur mercenaire pour la réclame, la presse et l'édition. Gloire locale (en 4 ou 6 cordes) à la retraite, il est tombé dedans quand il était petit et depuis, les effets sont permanents chez lui (tout comme ses acouphènes).