Matt Sweet alias Boduf Songs a sorti avant-hier son nouveau LP intitulé This Alone Above All Else In Spite Of Everything, successeur très attendu du superbe How Shadows Chase the Balance.
L'album est dispo uniquement en vinyle et téléchargement. Pas d'édition CD…
L'occasion de revoir (ci dessus) une session live issue de sa tournée l'année dernière avec To Kill A Petty Bourgeoisie, qu'on avait pu voir passer au Sonic. Joli souvenir.
L'album se commande directement chez Kranky ou se télécharge (légalement) sur votre plateforme habituelle.
La tracklist du LP :
1. Bought Myself A Cat O'Nine
2. Decapitation Blues
3. Absolutely Null And Utterly Void
4. I Have Decided To Pass Through Matter
5. Green They Were, And Golden Eyed
6. We Get on Slowly
7. The Giant Umbilical Cord That Connects Your Brain to the Centre of the Universe
8. I Am Going Away And I Am Never Coming Back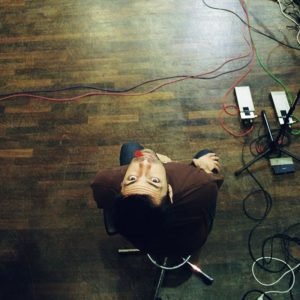 cultive ici son addiction à la musique (dans un spectre assez vaste allant de la noise au post-hardcore, en passant par l'ambient, la cold-wave, l'indie pop et les musiques expérimentales et improvisées) ainsi qu'au web et aux nouvelles technologies, également intéressé par le cinéma et la photographie (on ne peut pas tout faire). Guitariste & shoegazer à ses heures perdues (ou ce qu'il en reste).